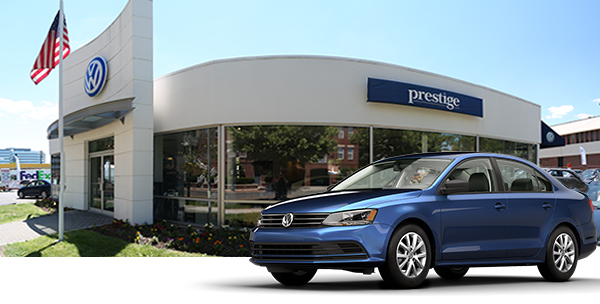 Welcome to Prestige Volkswagen of Stamford!


Lower Fairfield County's Only Authorized VW Dealer
At Prestige, it's our mission and desire to deliver a high level of care and courtesy in everything we do. We are proud to share the Prestige reputation with the amazingly enthusiastic VW communities of Fairfield County, Greenwich, Norwalk, and Fairfield CT. 
We love what we do!
At Prestige Volkswagen of Stamford, our message is simple: "We love what we do!" It speaks to you from the comfort of our showroom. You feel it in the knowledge of our sales staff. You see it in the principals of our service professionals. Pride in Performance...Passion in Excellence. "We love what we do!" isn't just an expression at Prestige Volkswagen of Stamford, it's our way of life. Stop in and feel the difference at Prestige Volkswagen of Stamford. We're focused on Customer Service.
We know that your time is the utmost value to us. 
When you come to Prestige Volkswagen of Stamford, we know that you're busy and we want you to be on your way as quickly as possible. If you need to leave your Prestige Volkswagen with us for service, we'll get you to work, to the train, to your errands, to your meeting-but if you just need a quiet, comfortable place to work, you'll find it here...with free Wi-Fi and a customer lounge area. If your Volkswagen needs more attention, don't worry, we'll be happy to lend you a loaner car from our new loaner fleet. It's all part of what "Prestige" means to you.  
Become a part of our family.
For most people, a car is way to get someplace. For Prestige Volkswagen of Stamford owners, it's an expression of who they are and how they move through life. It's about feeling the road. It's about precise German engineering. And an appreciation for cars driven by design. Your Prestige Volkswagen makes you part of a stand out group of Vdub enthusiasts; where quality is recognized and celebrated.