Is Your Volkswagen Due for a Transmission Fluid Exchange?
Did you know that your transmission fluid sometimes needs to be replaced? It's true. Whereas most people tend to think of only oil and windshield wiper solution as fluids that need to be changed, your transmission's lubricant is a crucial component that should not be overlooked. But just what does this fluid do, and how often do you need a Volkswagen transmission fluid exchange? Our experienced team at Prestige Volkswagen of Stamford has the answers!
Transmission Fluid Breaks Down Over Time
Like the other fluids coursing through your vehicle, the transmission fluid will eventually break down over time. This is due to the high-intensity heat and friction it is subjected to, although it does have a much longer lifespan than, say, the engine oil. Specifically, the transmission fluid acts as both a lubricant and a hydraulic fluid that enables your transmission to shift gears smoothly. It also keeps it cool and prevents overheating, and it's worth noting that old fluid becomes less effective with this task.
How Often Does Your Car Need a Volkswagen Transmission Fluid Exchange in Stamford
Your driving habits will largely determine how often you will need a transmission fluid exchange. Here in Stamford, many drivers are accustomed to heavy traffic and frequent stops and go's, which can actually accelerate transmission fluid deterioration. Well cared for Volkswagen models should have a transmission inspection done at least once every 10,000 miles to catch any issues early on. However, the fluid itself may not need to be changed until every 30,000 to 40,000 miles. If your Volkswagen has considerable mileage on it and you've never had a transmission inspection, you might just want to go ahead and get the fluid exchange done now.
Signs Your Vehicle is Overdue for a Transmission Fluid Exchange
It can be incredibly difficult to check the transmission fluid on your own. Unlike engine oil, it doesn't come with its own dipstick. It is highly recommended that you have it checked by experienced service professionals. That said, there are some signs you can look out for that may indicate your vehicle could benefit from a transmission fluid exchange:
Struggling to shift gears or fail to stay in gear
Delayed gear shifting
Burning smells (especially while shifting)
Squealing or grinding noises during different levels of acceleration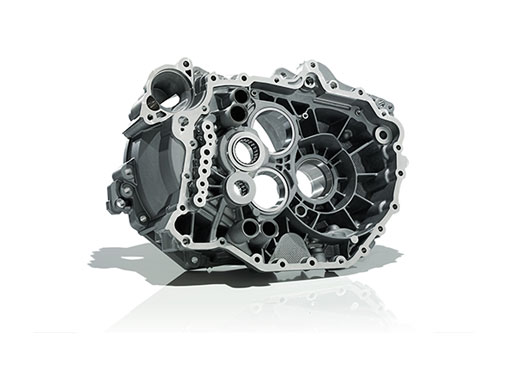 Where to Get a Transmission Fluid Exchange in Stamford
Sadly, many people don't realize that their transmission fluid needs to be exchanged and so they let it go ignored. But this leads to far more serious issues, the worst of which are engine failure and damage to the transmission itself. So, don't leave things to chance. Contact our service center at Prestige Volkswagen of Stamford today to schedule a transmission inspection and fluid exchange.
Schedule Service
Prestige Volkswagen of Stamford Service Department Amenities
Free Wi-Fi
Saturday Service Hours
Certified Technicians
Home / Office Pick-up & Delivery
Flat Screen TVs
Express Service Department
Comfortable Waiting Area
State-of-the-Art Facility
Parts & Gear Boutique
---