JOIN OUR AUTO SERVICE LOYALTY PROGRAM

Save Money on Auto Services and Car Repairs in Stamford, CT
Having reliable maintenance and services for your vehicle is essential. Especially when driving daily on the highways of Stamford, Greenwich, Darien, New Canaan CT, White Plains, NY and the surrounding area. Whether you own a Volkswagen, drive an electric car, Hybrid, or all-wheel drive vehicle, the factory-trained service technicians here at our dealership treat your car model like their very own! When it comes to dependable and timely auto service and repair in Stamford, CT, we have all your vehicle needs and OEM parts covered.
We know how stressful routine auto service and repairs for your vehicle can become. With the seasonal weather elements we face throughout the year here in Connecticut, our vehicles take on plenty of use and abuse. Here at Prestige Volkswagen of Stamford, we like to make life as easy as possible for our customers who need basic or detailed car services. Once your vehicle is serviced through our dealership's auto center, your car will remain on our system where we keep track of all your vehicle needs throughout your ownership.
Not only do we know what's right for your Volkswagen Jetta, Tiguan, Atlas or Arteon, when it comes to proper service and yearly maintenance, we have all the OEM parts and accessories that are designed for your year, make, and model. We have everything your vehicle could every require right here at our on-site auto parts center!
Learn the details about our service loyalty programs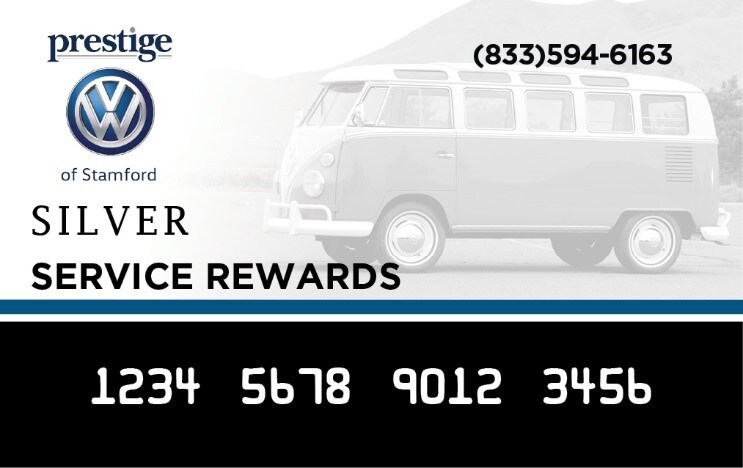 Silver Service Membership
Comes complimentary upon service visit
·       $10 off the first service
·     5% reward redeemable on future services
·

       
50% of money spent can be applied toward your next vehicle purchase with us which could be up to $500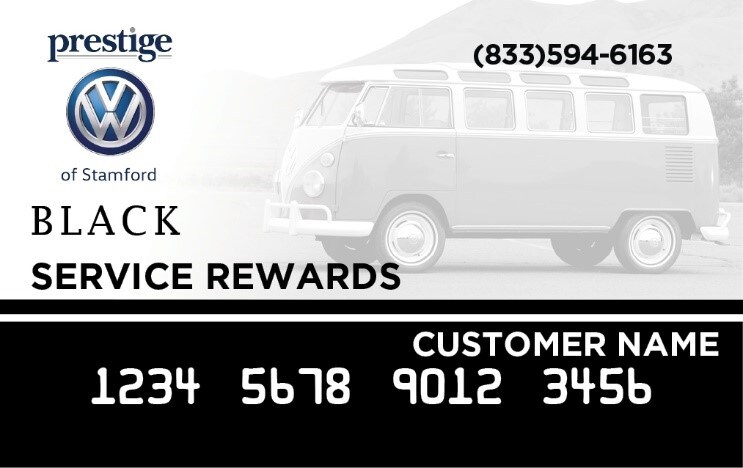 Black Prepaid Service & Rewards
Comes complimentary with each car sold (new or used)
·        Prepaid maintenance
·        7% reward for services
·        Reimbursement benefits up to $500
·

       
Earn up to $500 off your next vehicle purchase
If you're searching Stamford, CT for an auto service rewards program, our Volkswagen service center has an ample list of auto care packages to pick from. Keep your vehicle up to date the easy way and save money on a multitude of services that are provided at our dealership auto center. Below is our list of available membership packages that are designed to save you cash!

CONTACT
Prestige Volkswagen of Stamford        
42 W. Broad Street
Stamford, CT 06902

·        Sales: 833-594-6164
·        Service: 833-594-6163
·        Parts: 833-594-6162